We take care of everything but the kids and the cake
RSS 2.0
Time for an Adventure (and an Adventure Time Party)!
Every new year is like a new adventure for a child – there's always new things to learn, new things to see, and new fun things to do. Celebrate the beginning of the latest leg of their journey with Adventure Time Party Packs from BirthdayExpress! Jake the Dog and Finn the Human are all set to join the quest and make your child's birthday one they'll never forget.
These packs make party planning a snap, since they're already packed to the brim with Adventure Time party supplies and decorations! For more inspiration on throwing an Adventure Time birthday party, check out these party tips:
Adventure Time Birthday Cake!
CakeCentral is home to wall filled with Adventure Time cake ideas. The one pictured above belongs to user anacslx. Or, if you're more of a cupcake person, Rosanna Pansino has created a great Adventure Time cupcake decorating tutorial on her YouTube show, Nerdy Nummies:
Have a Balloon Sword Fight!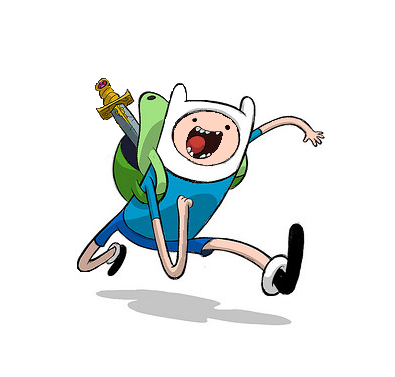 Finn wouldn't be much of an adventurer without his trademark sword. Each party guest can have their own with the help of a few skinny balloons. Inflate the balloons about three-quarters of the way, and tie them in the shape of the diagram below. Instant swords – and the best part is, nobody ever got hurt getting hit with a balloon!
Adventurer's Garb!
You need to look the part if you're going to go on an adventure! There are plenty of Adventure Time costumes over at CostumeExpress.com. Finn and Jake are there, of course, and so are the Ice King and Bubble Princess!
Be sure to let us know about the events of your adventure – follow BirthdayExpress on Facebook and Twitter and share your party pics with us!
Share and Enjoy
12
Dec
Posted:
December 12, 2013 Thursday at 11:04 am